MG400 Desktop small Robotic Arm
Product Detail
Product Tags
Lightweight Desktop Robotic Arm
Suitable for Rich Light-load Application Use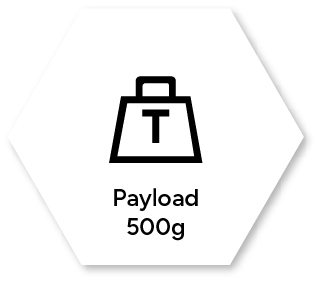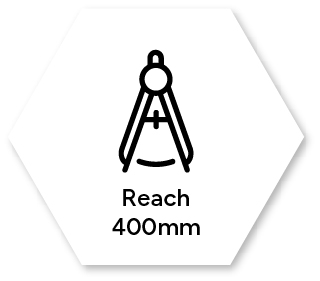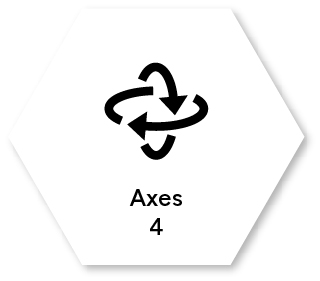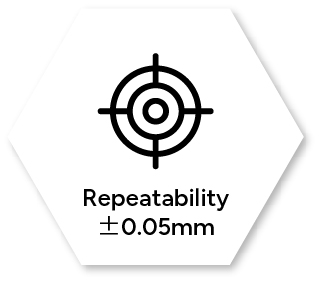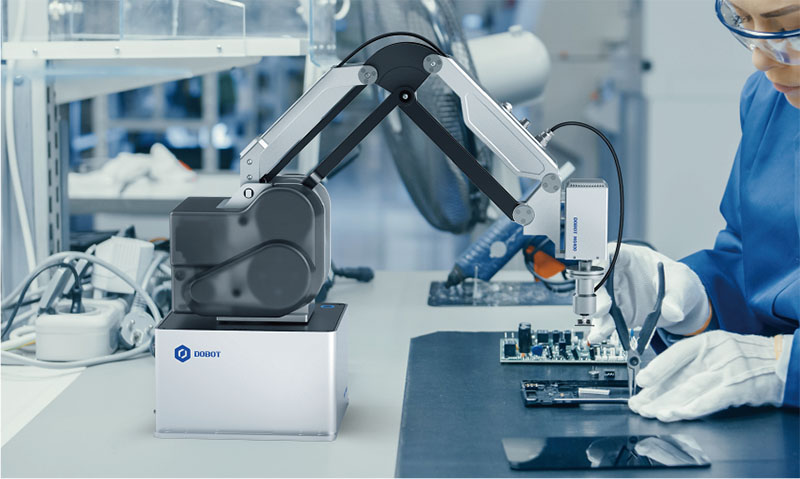 DOBOT MG400 is a lightweight space-saving desktop robotic arm suitable for diversified manufacturing needs. It is flexible to deploy and easy to use, perfect for small space applications. MG400 is a good fit for automated workbench scenarios in tight workspaces that require fast deployment and changeover.
The Powerful Feature Set of MG400
Space Saving, Light, and Small
With the footprint dimension of 190mm × 190mm, MG400 can fit in any production environment smaller than one piece of A4 paper and free up more space in the plant for production. It is the perfect fit for repeating lightweight tasks and automated workbench scenarios in tight workspaces. The compact desktop collaborative robot weighs only 8kg but has a payload up to 750g.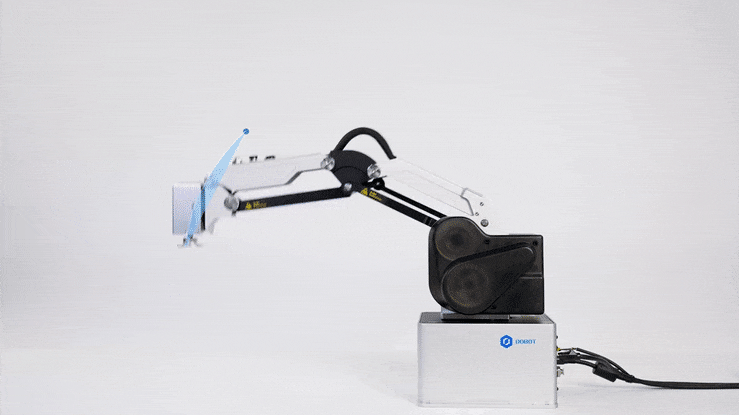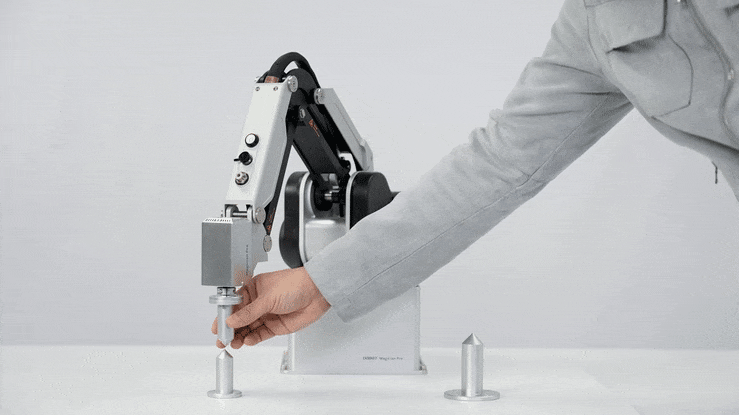 Simplicity Means Productivity
Simplicity is integrated into a robot's dimension. The robotic arm's elegant design is a solid foundation for easy robotics development. MG400 emulates human actions using a hand-guided teaching pendant. Our technicians made it easy for you; drag and move it to gain knowledge.
Great Boost to Automation
By replacing the highly repetitive and standardized procedures, MG400 optimizes desktop human-collaborative work and helps businesses cut costs. All these measures boost efficiency and quality.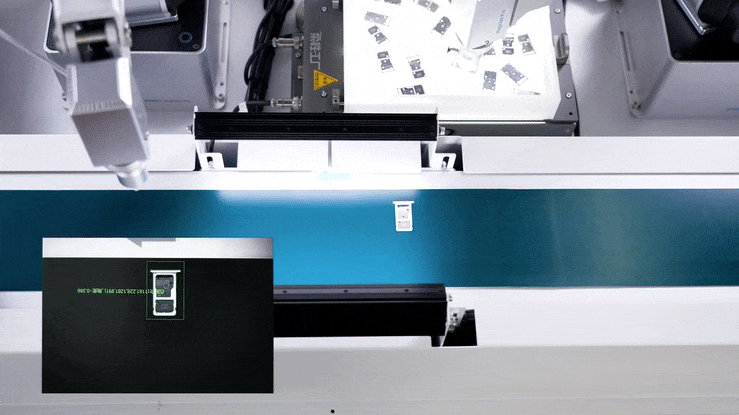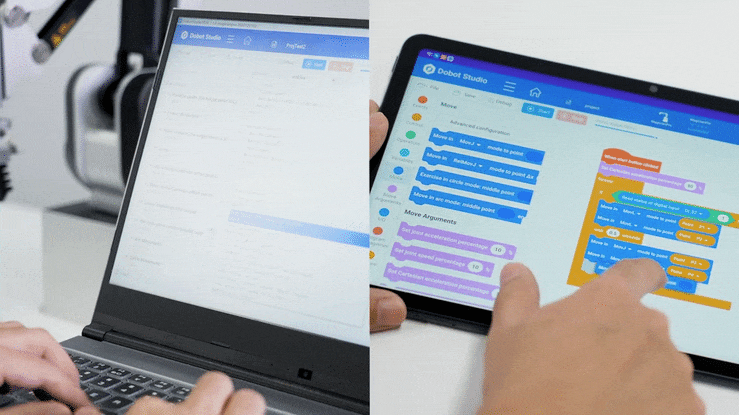 MG400 offers a wide selection of programming options, including trajectory reproduction, graphical programming, and Lua script programming. An intuitive programming interface and a guided-interactive design lower the barriers to robot applications.
Product Name

DOBOT MG400

Model

DT-MG-P4R07-01l

Degree of Freedom

4

Payload

500g (Max 750g)

Reach

440mm

Repeatability

±0.05mm

Joint Ranges

J1

±160°

J2

-25°~85°

J3

-25°~105°

J4

-180°~180°

Joint Maximum Speed

J1

300° /s

J2

300° /s

J3

300° /s

J4

300° /s

Power

100~240V AC, 50/60 Hz

Nominal Voltage

48V

Nominal Power

150W

Communication Interface

TCP/IP, Modbus TCP

Installation Way

Counter

Weight

8kg

Base Size

190mm × 190mm

Working Environment

0 ℃ ~40 ℃

Software

DobotStudio 2020, SCStudio
MG400 uses a servo motor and an absolute encoder of high precision. MG400 has a built-in encoder battery to ensure continuous recording of data under power failure (theoretical battery life is 2 years).
MG400 is an all-in-one design. The controller and servo drive are all on the base of the robot. The size of the base is 190mm×190mm (less than the size of an A4 paper of 209mm*297mm), which is very suitable for flexible deployment.
There is a fan installed in the base. When the temperature of the chip inside the base exceeds a certain threshold, the fan will turn on automatically to enhance heat dissipation.
---
Previous:
CR Collaborative Robot Series
---